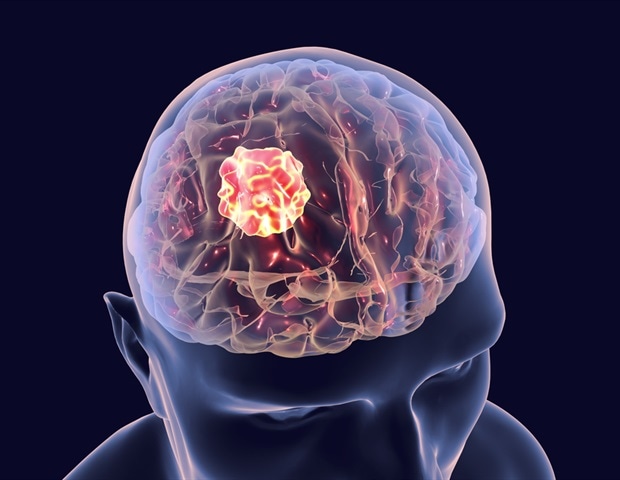 A team of researchers have published in the International Journal of Oncology that RITA, a drug able to reactivate the oncosuppressor function of p53, could be an effective strategy to treat glioblastoma. The study's authors include collaborators from the Sbarro Health Research Organization (SHRO), at the Center for Biotechnology, Temple University in Philadelphia, the National Cancer Institute "G. Pascale" Foundation of Naples, Italy, and the Oncology Research Center of Mercogliano (CROM).
Glioblastoma, the most common form of brain cancer, is a deadly disease for which there is no cure. Known for resistance to conventional treatments, such as the chemotherapy drug temozolomide, glioblastoma is the form of cancer that ultimately lead to the recent death of U.S. Senator John McCain.
"Our study shows the effects of a small molecule designed to reactivate the p53 protein, one of the most important 'tumor suppressors', which is turned off in most human cancers, including glioblastoma," says Antonio Giordano, M.D., Ph.D., Director and Founder of the SHRO and Professor of Pathology and Oncology at the University of Siena. "RITA is able to specifically reduce tumor cell proliferation without affecting healthy cells, and RITA is also able to induce massive apoptosis -; a type of programmed cell death."
"The p53 protein has a crucial role in inhibiting cancer development, inducing cell cycle arrest or triggering apoptosis," says Paola Indovina, researcher at SHRO and lead author of the study. "Understanding how p53 determines a cell's fate is crucial in order to identify new therapeutic strategies.
"RITA is also able to reduce expression of MGMT protein," Indovina adds. "This reduction mechanism is associated with a better response to chemotherapy treatment correlated with increased survival."
The ability of RITA to induce apoptosis is remarkable, considering that glioblastoma is a very aggressive tumor. Additionally, this compound worked in synergy with temozolomide in the most aggressive histotype of glioblastoma. These findings suggest that its use in a clinical setting could possibly help to reduce the required doses and to reduce the side effects of chemotherapy.

We hope that RITA, in combination with other antitumor treatments, could be a useful compound to fight this cancer and to allow at least an improvement in the quality of life of glioblastoma patients."

Iris Maria Forte, biologist at CROM and co-first author of the paper