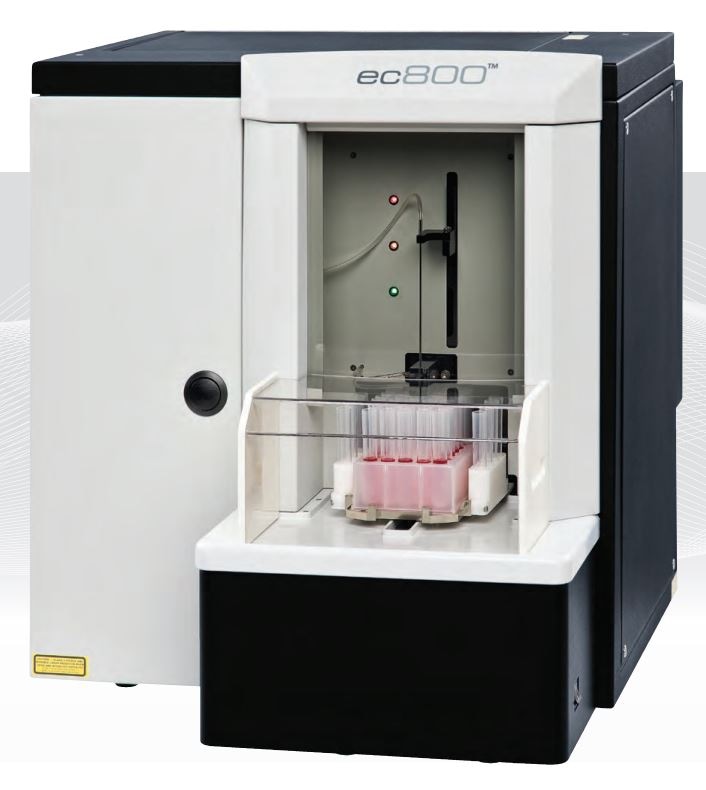 The EC800 flow cytometry analyzer offers you greater versatility than any instrument in its class. The EC800 is an affordable solution for many flow cytometry applications, including immunophenotyping, viability, apoptosis, absolute cell counting, particle sizing, fluorescent proteins and cell cycle analysis.
With up to four lasers and user-configurable fluorescence detectors, the EC800 is compatible with a wide range of fluorochromes. The EC800 features a flexible sample loading system that supports a wide variety of multi-well plate and test tube formats, while also providing pre-acquisition sample preparation and mixing options.
Intuitive EC800 software simplifies operation and enables data analysis with easy database management. The highly versatile EC800 offers an affordable solution that will boost productivity in any busy cell biology, immunology, or microbiology research laboratory.
An economical investment, the EC800 helps you to start your discovery today, while planning for the future with field-installable upgrades.
Features:
4 lasers to choose from in multiple configurations (405 nm / 561 nm / 488 nm / 642 nm)
Versatile High Throughput Sample Loader
Automated sample preparation • Sample staining and suspension
For both tube and multi well plate formats
Customizable 4–6 PMT Array
Accurate Sizing by Electronic Volume (EV) measurement
Accurate Absolute Cell Count with high precision syringe delivery mechanism
Intuitive Software including database management
Strong Application and Technical Support